ADMISSIONS CANDIDATE APPLICATION
Mutara

drives non-traditional student enrollment growth
75% of undergraduates are non-traditional. Yet, the higher education industry is still focused on recruiting students directly out of High School.*
Our Admissions Candidate Application solution gives your admissions team complete control over the candidate's experience while reducing impact to your IT organization.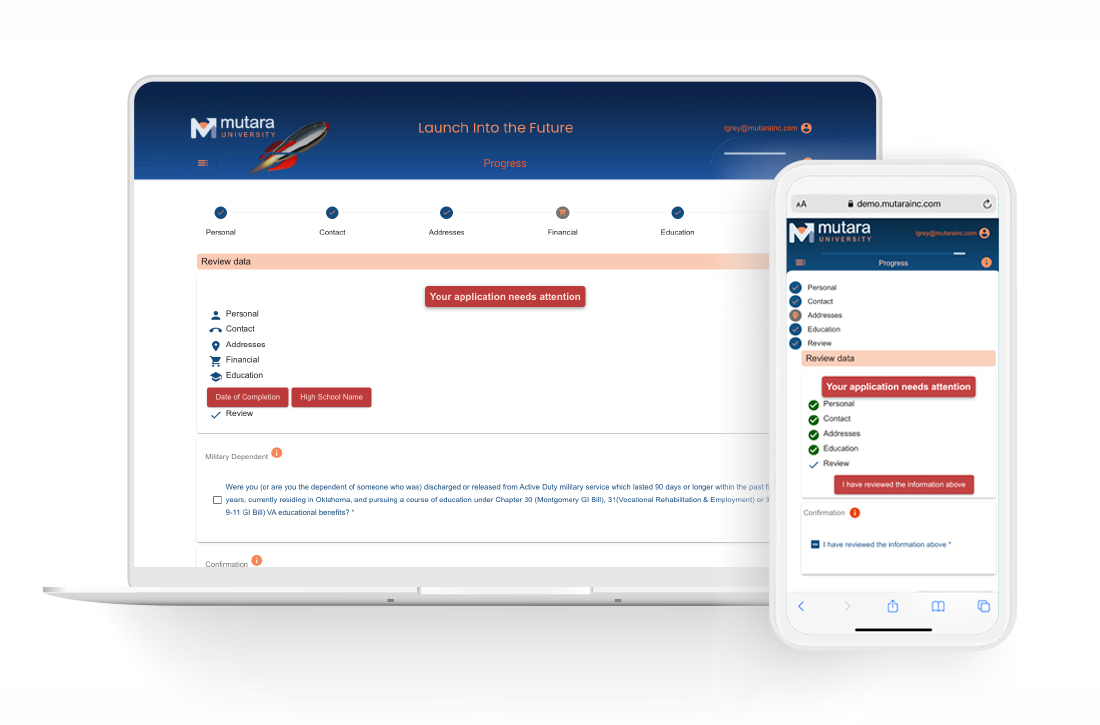 Streamlined User Registration

Configurable User Experience

Status and Progress Visibility

Engage students throughout the process

Affordable and easy to manage SaaS solution

Eliminate bad data and manual processes
BENEFITS
Mutara helps institutions increase enrollment for nontraditional education offerings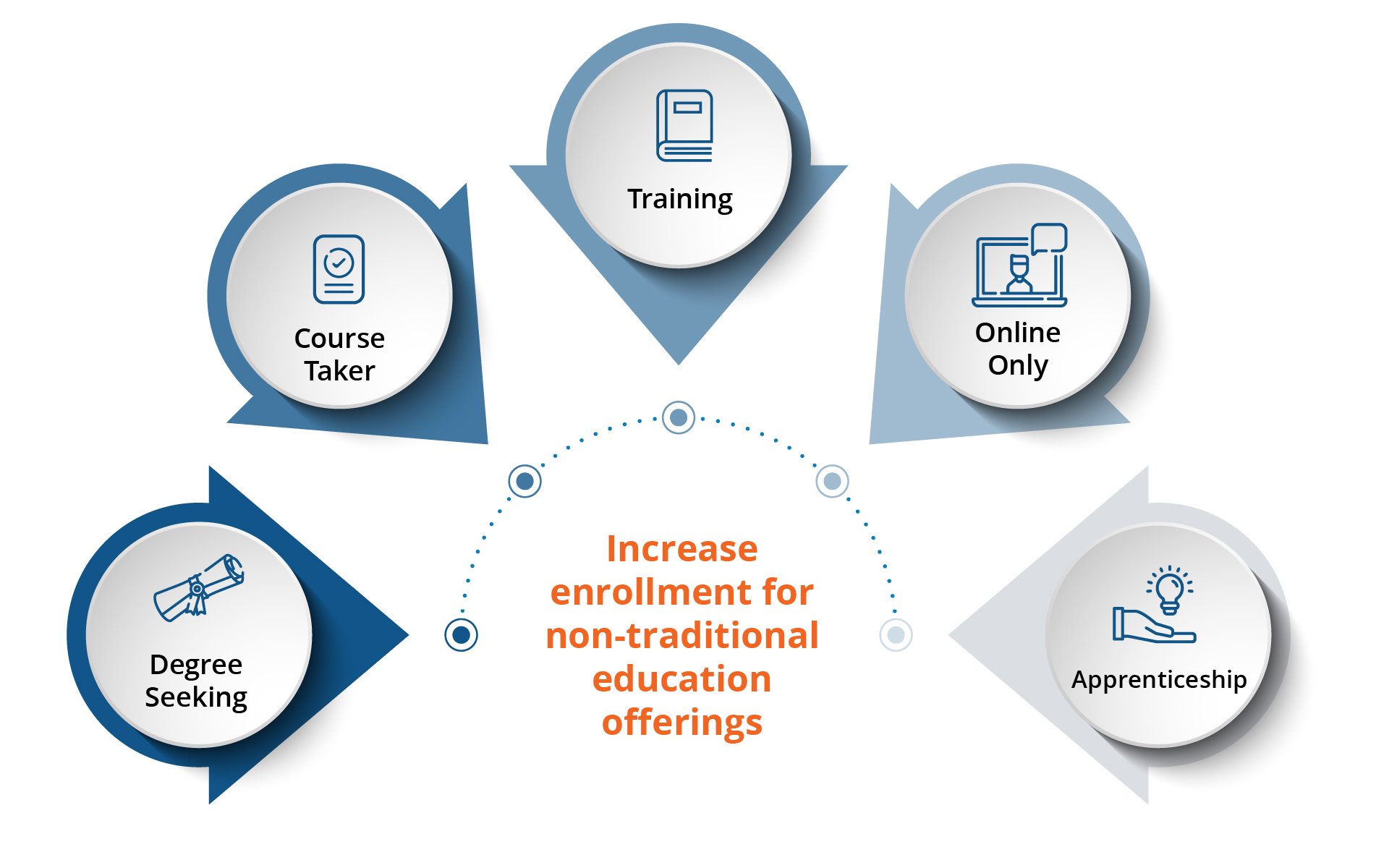 Engage more effectively with nontraditional and under-represented candidates.
High School (concurrent)
International
Working Adults
Second Career
Military
Post-Graduate
Learn more about Mutara's Candidate Admissions Application Product.